Post by tmvz32tt on Sept 20, 2013 11:14:08 GMT -5
I'd like to create a thread to fully introduce the Straman verTT and document the works and upgrades on it.
I have owned my TT since 2004. I bought it from Texas with a smoking turbo and some aftermarket parts. I get it to where I want it both in performance and look. Since moving to Atlanta in 2011, I develop an urge to have a convertible TT. The plan is to buy a vert and swap over everything from my TT. The idea was back 100% by my lovely wife.
I searched and almost get a TT vert for sale here in the ATL area. Then I remembered a "For-Sale" ad for a Straman verTT on twinturbo.net. I pulled up the ad and get in-touch with the seller. He has 2 TT, the Straman verTT and an automatic TT, which his wife can drive. He is a friend of Seb@SZ, and the Straman verTT is taken care of at SZ. I request to have it inspect by SZ before making the decision. Pretty clean bill of health I must say except some minor concerns that cab easily be taken care of.
Some of you might ask: WTH is a Straman verTT. Well, here is some info on it
www.angelfire.com/ga/300zx/images/cdstraman.html
Here's some pictures from the seller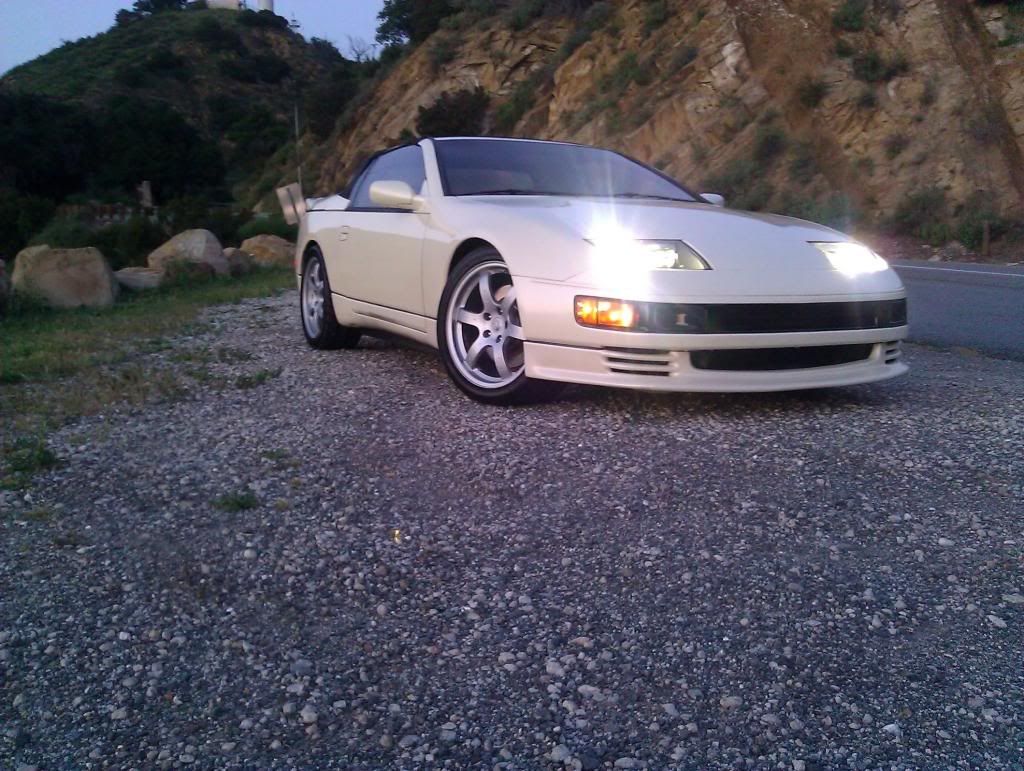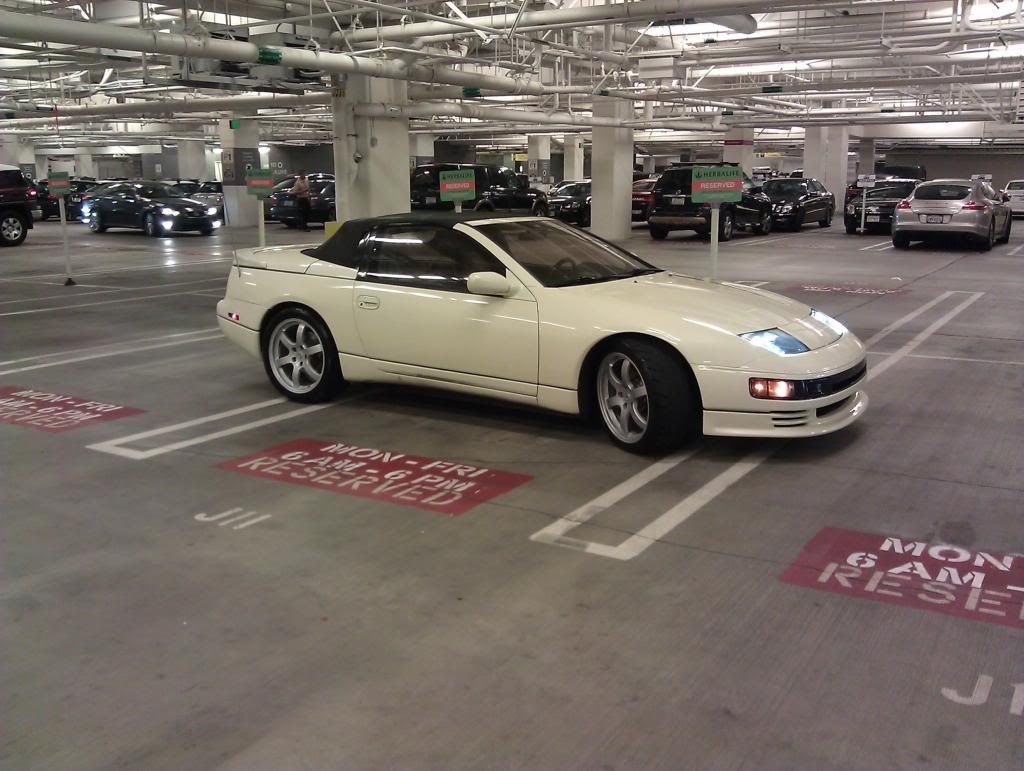 The plan was for me to flight to CA and check it out in person then ship it home. However, working schedule conflict changed it. I decided to go ahead and get the Straman verTT without seeing and driving it. I trust SZ. So, after about 3 months since we first spoke, the Straman verTT arrived at my house in August. Here it is fresh off the truck.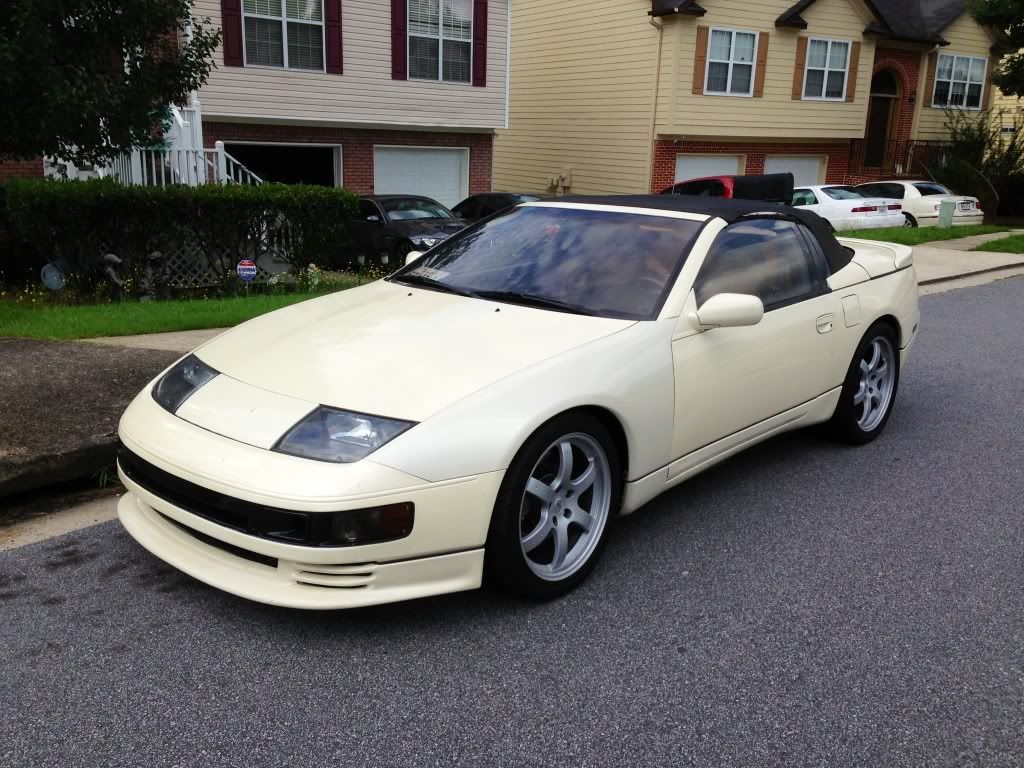 Driver's side fender mismatch due to an incident at the track. I'll have it repaint later.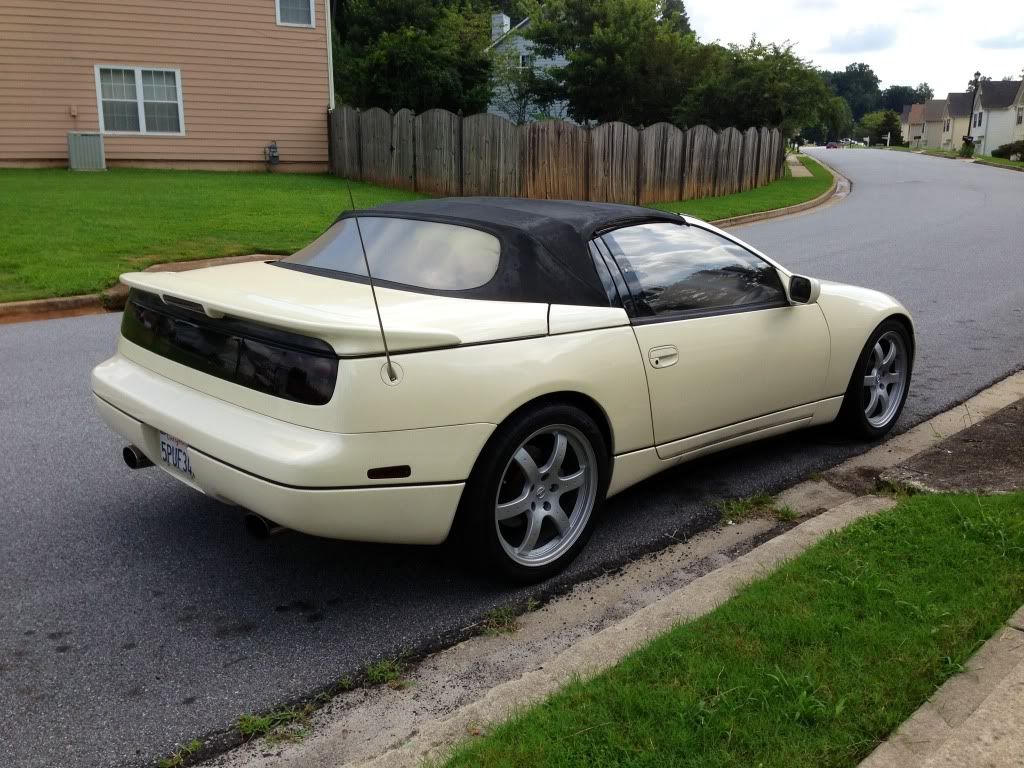 Here's a mod list:
Engine: Nismo 740cc w/ 300-degree fuel rails, Selin translator and dual POP kit, Unorthodox underdrive pulley, Aluminum overdrive WP pulley, Koyo Racing radiator, EGR delete, Plenum cooling lines re-routed, BDE "Goose Honk Killer", SZ oil pan, MS manifold, GT2560R turbos.
Brake 300-degree master cylinder brace, "The Brake Man" BBK with street pads
Intake cooling AshSpec "Massive" intercoolers, TDM 2.5" IC piping, Z1 upgraded throttle bodies.
Driveline RPS Billet Carbon Carbon clutch, clutch line, Leader gears, rebuilt Z32 tranny
Exhaust SZ 3" DP, 3"-2.5" TP, 2.5" oval tip cat-back
Suspension SZ sub-frame spacers, SPL front fender bracings, SPL front tension arms w/brake deflectors, PowerTrix rear camber arms, rear strut tower brace, Eibach springs on new OEm shocks, ST/Stillen sway bars
Electronics Blitz SBC ID-III, Blitz Power Meter ID, HKS Twin Power, SZ 16-map switcher
Looks smoked front corners, PT fog light ducts, smoked rear side marker, taillights and center panel, TT spoiler, Aluminum gauge rings, Momo Combat EVO shift knob, Stillen GTZ front lip, Corbeau seats.
Wheels/Tires Nissan 350Z 18" track wheels V1, with Nitto NT-05s
To Be Continued ...